hye friends!!
hari nie.. tetibe aku teringin sangat nak join segment!!
korang meh laa join segment nie..
syarat die mudah je...
nak tengok syarat die?? klik je banner bawah nie okay?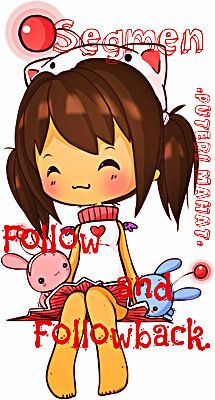 1. Nama: Nurulamirah Binti Rajion
3. Status: Single.. tp, hati daa ade yang punyer.. :)
4. Favourite colour: Hijau, Hitam, Merah, Turqois
5. Birthdate: 11 Mac 1992
6. Sweet memories on 2012: si die datang ke rumah..
7. Blogging since: 14 Mac 2012
9. Still love your ex?: No..
10. Is there second chance for your ex?: tidak same sekali...
13. Interest with Kpop?: Sikit2 laa..
14. Bestfriends:Bella and Zyra.. :)
15. A friend from childhood: Bella n Zyra
16. Has someone break your heart?: yes.. Sometime.. :)
17. Someone important: Family, friends n My Keding.. :)
18. Last time you cry: beberapa minggu yg lepas..
19. Do you like my blog?: of course!! green colour!! hahah.. :)
20. Any changes that I should do to my blog?: besarkan sikit tulisan.. :)
5 soalan untuk adek Puteri Mahat :
1. lepas dapt resault, adek nak amik aliran ape?
2. subject ape yang paling adek minat?
3. kalau adek berjaya dalam PMR nie, ape yang adek akan buat?
4. adek ade berapa orang adek beradik, and adek anak yang keberapa?
5. antare family, friends and bf, mane adek lebihkan?
Okay laa... that's all... bye.. kengkorang!! jom laa join sekali!!